The more I go shopping at a real, physical store the more I love subscription services. When our children were very young our weekend entertainment was to head to the mall with them for a few hours. There was cheap food, a playground for the kids, and decent stores. Nowadays when I go to a mall it depresses me. Shopkeepers don't seem to put as much pride into their stores. It feels like people are more rude than they used to be. And those mall food courts just aren't at all appealing.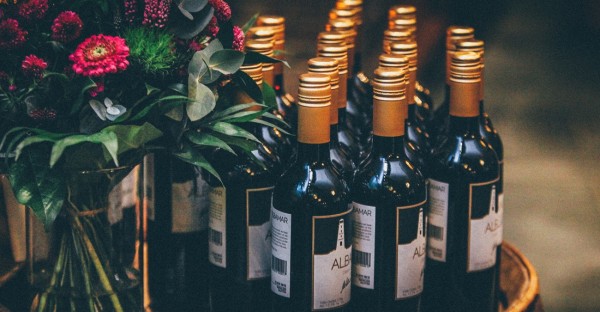 We still do occasional shopping at physical stores. But now we all live in a day and age when it's just as efficient and sometimes even more inexpensive to have things delivered right to our door (or into our ears, as you shall see…).
Here are five creative subscription services that I'm loving right now. They're even adding to my own creativity:
Blue Apron. Blue Apron is a curated grocery service that sends a box full of three meals to your door once a week. If you need to you can skip a week, or have the delivery done every other week. When you sign up you can tell them your likes and dislikes. For instance, we don't particularly care for lamb so we excluded that from our deliveries. My wife, Tammy, and I have been loving the creative use of all different kinds of foods. Every week the box comes with all the ingredients and recipes for three meals. Sometimes the recipes can be a little putsy, but we don't mind the little bit of time it takes to make an interesting meal. We've even tried things we never had before. Have you ever had celeriac? Look it up. We've discovered that we pay no more for this than we would going to the grocery store. I've got a few free weeks to give away, so if you'd like one post a message below.
Club W. This is one of the new subscription services to me. Our son, Ben, and his fiancé, Emily, gave me this for my birthday. It's a wine subscription service. You fill out a very short questionnaire about your palate and they suggest wines for you that match that palate. The web site even has little one-minute videos for each wine that give you an overview of that particular wine. It's very helpful. The club works directly with winemakers so you get wines that you probably won't find in the local store. The subscription comes once a month and you can skip a month or stop your subscription at any time. It's a great way to learn about and sample new and different wines. Plus, if you click on this link you'll get a discount on your first order. Full disclosure: I will also get credits if you place an order through that link.
Stitch Fix. Stitch Fix is for the ladies. It's a box of clothes that comes as often as once of month, or less if you'd like. Tammy gets it once a quarter. Once again, you fill out a questionnaire on your sizes and preferences. Then a personal stylist at Stitch Fix puts together a box personally for you and sends it off. There is a $20 styling fee with each box that's delivered, but if you order something you can deduct that $20 from your order. Whatever you don't like you can send back, and the postage is paid. As I was writing this, Tammy came down in a new pair of jeans she just got in her Stitch Fix box today and said she really liked them. She also said that it's so much easier than going to the store, trying on 2o pairs, and not liking any of them.
Spotify. No more going to the store and piling through 45's or LP's or CD's to find what you like. Now you can use Spotify where most of the world's music is right at your fingertips. Spotify is free if you want to listen to commercials. But for just $10 a month you can listen to all the music you want commercial free, as well as download music so that you don't have to stream over wifi or your phone's service. What I love about Spotify is that I can listen to almost anything I want (and I mean almost anything…from classical to pop to show tunes to jazz) wherever I want. More than that, I can curate my own lists of music I like. One quick and easy way to do that is to play Spotify "radio" (which is usually based on a specific artist or genre) and click "like" on the ones I enjoy. All the songs I "like" are now part of a list I listen to all the time.
Podcasts. BONUS: This is a free item. I've written about this before, but I have really grown to love listening to podcasts. I listen to them every single day in my car as I drive to and from work, as well as on the regular calls I make as part of my job. I have learned far, far more listening to podcasts than I ever did listening to mostly inane sports talk radio. The topics and types of shows are endless. They're free. They's educational. And they make good use of what used to be down time for me.
In my opinion, entrepreneurs who have created subscription services have made the world a better place. The ones we use in our house are convenient, fun, creative, and affordable.
I'd love to hear which subscription services you use and love.