Hurricane Matthew has come and gone from central Florida. He wasn't quite as bad as some predicted. But he did leave behind some lessons for this first-time hurricane rider.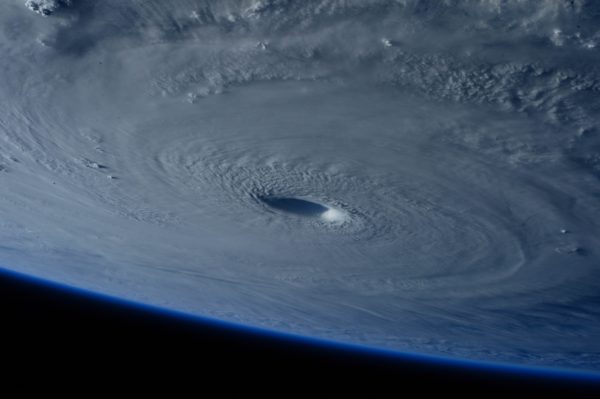 The hype can be compared to snow storms in the upper midwest. You know how those northern weathermen and women get all excited when a snow storm is coming? The same thing happens in the south when a hurricane is on the horizon. Suit coats are taken off. Sleeves get rolled up. Beads of sweat appear on foreheads.
Floridians are more scared of losing air conditioning than anything else. There are horror stories from past hurricanes of people losing their power for more than a week. The weather once again gets hot and humid. When it happens they have to go to malls and movie theaters just to stay cool.
Hurricane force wind sounds pretty scary in the middle of the night. Actually, I don't think what we got ever made it to that force. But there were very strong gusts that actually shook our house. I can only imagine what sustained winds of that force can do.
Neighbors come together. Just like the aftermath of snow storms, the aftermath of hurricanes finds neighbors pitching in to help one another.
Hearing the power go out in the middle of the night is not a good "sound." You have no idea when power will be restored once again.
Hurricane prep is kind of fun and exciting. I went to Target Thursday morning to pick up just a couple of things we wanted before the storm hit. People were in generally good moods and there was a hustle and bustle in the store that almost seemed like holiday shopping. And, yes, there was not one loaf of bread to be found in the store.
It's amazing just how accurately forecasters predict the timing of the storm. Sure enough. It hit us just when they said it would and was gone just as predicted.
Hurricane parties are a thing. They can take place before, during, or after the storm, or all of the above. Alcohol sales skyrocket when a storm is predicted to hit.
Coverage of the storm supersedes all political news. Whew. Woohoo.
It's always better when a hurricane "wobbles" away from the coast. That's what happened with Matthew. And just in time. It spared our area a great deal of destruction. Sure there was loss of power, scattered debris, and trees down, but it could have been much, much worse.
And for that we are thankful.
Have you ever ridden out a hurricane?