For a man I've never met, Stephen Schwartz has had a profound impact on my life. Schwartz is the brilliant mind behind Wicked, Godspell, Pippin, and Children of Eden, amongst many other musicals. I'm not exaggerating when I say that one of the highlights of my life was the first time our family saw Wicked on Broadway. It's a long story, but suffice it to say that it involved winning a last minute lottery for two tickets and scoring two other tickets in the twelfth row center as the curtain was about to go up.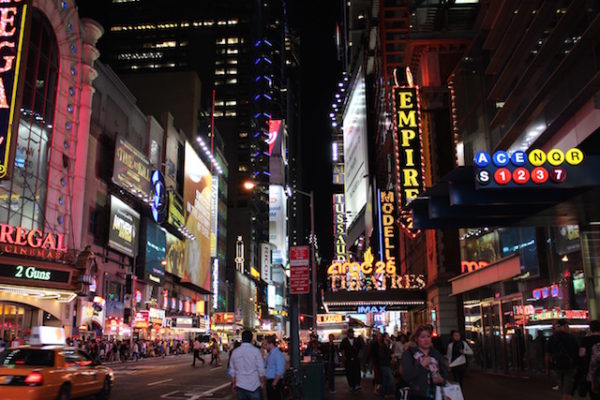 If you've never seen it, Wicked is both funny and poignant, it tells a great story, and the music is more than memorable. It is the clever backstory of the Wizard of Oz, based on the book of the same title. But Stephen Schwartz has had an impact on me because I've had the chance to perform in more than a few of his musicals over the years. I have studied his art. I have literally acted it out. And I have read the book, Defying Gravity, that tells his creative story from beginning to end.
One of the things that fascinates me most about the man is his exceptional creativity. In an interview with musicalwriters.com he gives a little glimpse into his creative process:
For me it is a matter of doing a lot of preparation and then getting out of the way of my unconscious mind. If I have a specific assignment, I will do a lot of research, read a lot of related material and just jot down ideas and phrases that strike me. I may look at visual images — paintings or photographs. Imagine myself as the character and see what words or phrases, rhythms or sounds come to me. Just a lot of things to get my mind in the right place. Then I will let go of all of it consciously, and try to let my unconscious mind go to work. Sometimes I will do things like take a walk, take a shower, go for a drive, or even hit tennis balls or play solitaire, anything to get out of the way of my unconscious. And almost always, the creativity just starts to flow.
The key for Schwartz is to fill his mind with all kinds of related material. Then he lets it sit there. When the time comes for it to be used his unconscious mind goes to work to make connections and bring ideas together. As much as we'd like our ideas to simply come out of thin air, they often require a great deal of background work.
Those of us who want to produce creative content should take a lesson from Stephen Schwartz. The lesson is this –feed your mind with the creative content of others:
See art at a museum
Read the classics
Watch documentaries
Attend a play or musical
Check out an Instagram account
Experience the culinary arts
Make a day trip
Fill your unconscious mind. Your creative self will thank you.
How will you fill your unconscious mind today?
This is part of an occasional series of lessons in creativity from creative masters.