It's probably not a surprise to you that I like to encourage creativity by giving Christmas gifts that do the same. Christmas vacation is the perfect time for people to crack open their creative selves and start the new year on a fresh, creative note. I also find a deeper meaning in creative Christmas gifts when I remember that the Ultimate Christmas Gift was the most creative gift ever given. God, the Father, gave His Son into human flesh to bring about human forgiveness and salvation.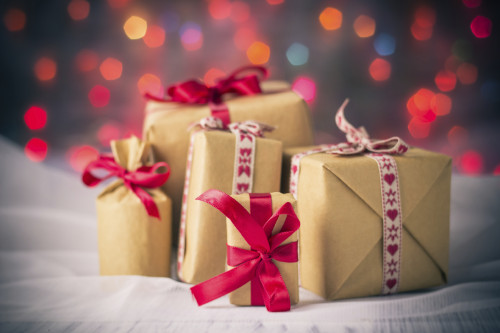 Our human creativity is but a small reflection of the creativity of the Creator God. Why not encourage that wonderful gift in the lives of those we love?
Years ago I received a book for Christmas called: Watercolor for the Artistically Undiscovered. It was a book that came with a paint brush and set of watercolor paints. I loved dabbling with watercolors, but had never really had any instruction. The book I received (meant for any age) gave me both simple instructions in watercolor painting and the opportunity to actually do what I was learning. The book was meant to be painted. It was meant to be an opportunity to experiment right then and there with what I was learning.
How about reserving one gift that encourages creativity for everyone on your list this year? No matter their station in life, everyone could use a creative boost, and whether they admit it or not, will appreciate a creative Christmas gift.
Here are my five favorite picks for creative gifts this Christmas:
What gift would you give to spark someone's creativity?