It was the trip of a lifetime. My wife and I just got back from visiting two places we had dreamed of going our entire lives. First we spent a week in London. Then we had another week in Italy, or more specifically, Tuscany. The whole trip was really beyond words. But as we experienced another country and another culture, I couldn't help but notice five specific things about Italy.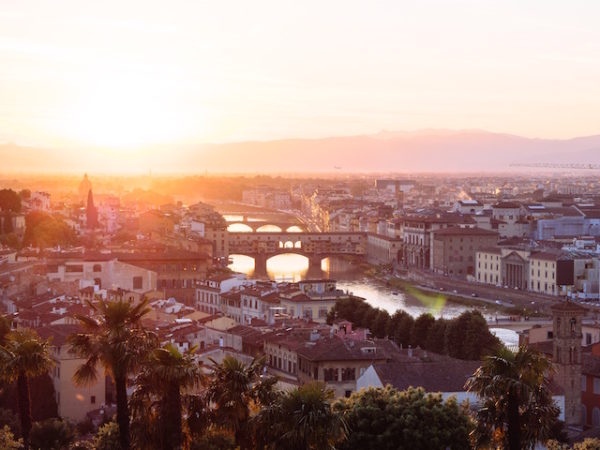 It's a whole other wonderful world:
Driving is a real life video game. You know those lines in the middle of the road called lane markers? In Italy they are only suggestions. People disregard them willy nilly. There are automated speed traps that record your speed without an officer being present. I did have the pleasure of driving an Audi with a manual transmission. It was a blast! I just had to keep my eyes open for cars coming straight at me around those hairpin turns in the hills of Tuscany.
Air conditioning and refrigeration is at a premium. While we were there the weather was hot. It got up into the 90's. Even so, there was very little air conditioning to speak of. When there was it was only slightly cool in a train car or restaurant. Refrigerated bottles of water were only lukewarm. And if you want some ice cubes in your drink you have to ask. Even then you'll only get a cube or two.
Waste is at a minimum. In the city of Florence there are waste receptacles that go right down into the ground. They come together in groups of three. One is for regular waste, and the other two are for various types of recycling. In addition, cars tend to be very small and economic when it comes to gas. We could learn a thing or two here in the United States.
Stuff is old. One of the first things one notices about Italy is the age of everything. Here in the U.S. we consider something "old" if it's been around 200 years or so. But in Italy many things are centuries old, and some are millennia old. It's mind boggling to think that the places we walked have been living, active places for centuries more than our home country has even existed.
Views are spectacular. Drive up to San Gimignano, or Volterra, or Montalcino, and you will see picturesque views worthy of the finest photographers eye. In fact, you've probably seen these views in photos at one time or another. But photos don't do the views justice. It's breathtaking to see it in person.
Oh, how I'm looking forward to going back. There's so much more to see and do.
What have you noticed when you've been overseas?
SaveSave
SaveSave
SaveSave
SaveSave