It's the weekend before Christmas, and the Holiday is just around the corner. If you're behind on your holiday shopping this could be a stressful weekend. If all your gifts are under the tree, maybe you have some baking to do. If everything is set you'll have extra time on your hands. Whatever your situation this last weekend before Christmas, here's some encouragement to do five things.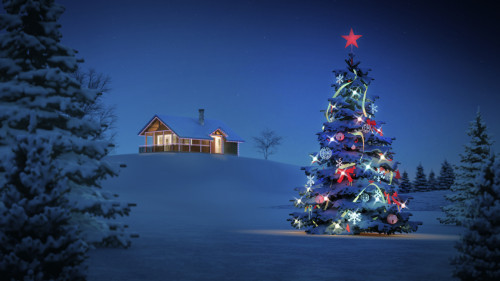 On this weekend before Christmas:
Experiment. When you're out and about do an experiment: put a smile on your face. This tradition comes from my wife and her father. When Tammy was just a little girl, she and her father would go out Christmas shopping and experiment by putting a smile on their faces and and see if anyone would smile back at them. Their experiment wasn't always successful, but it most certainly made an impact. You can, too. Smile.
Give. Be a little generous this weekend. Drop something in the red pot. Make a donation to the local homeless shelter or thrift shop. Give a couple of bucks (if only this once) to the person asking for it on the street. There are needs all throughout the year, but needs are especially urgent at this time. At our church we are collecting brand new pairs of socks because it is the least donated item to homeless shelters, and helps people at this time of year with comfort and prevention of disease.
 Rest. If you're like me, you've got a great deal going on in the next week. There was a pastor I worked with years ago who got sick every Christmas. I'm convinced it was because he was worn down and viruses were able to take hold in his system much easier. There are parties, family gatherings, traveling to do, places to go, people to see. Use this weekend to bank some rest and get ahead of the game. A well-rested you will be much more pleasant to be around and you hopefully won't miss out on any of the holiday fun due to illness.
Listen. I find it difficult to listen to Christmas music until late in the season. If you're like me, this weekend is the time to break it all out. Blast the carols (or the first A Christmas Album by Amy Grant) in the car and sing at the top of your lungs. Then listen for the music you can only hear at this time of the year at the mall, on the radio, in people's homes. Let it wash over you and bring you the joy, hope and peace of the season.
Worship. This Sunday is the last Sunday in Advent, the Sunday when the church's focus is Mary and her waiting and expectation of the Nativity of Jesus. It is a Sunday of great joy, great expectation, and great hope. If you haven't been to worship recently, now is a great time to get back to it, feel the joy, and receive the gifts that only God can give. They are gifts that far exceed anything you'll find under the tree.
What would you suggest people do the weekend before Christmas?