Milwaukee is getting bad press. Another officer involved shooting has ignited violence in my hometown. It's heartbreaking to watch. My family and I lived, worked, and went to school in the very same neighborhood you're seeing burn on TV. I'm scared and sad for my friends who still live and serve there.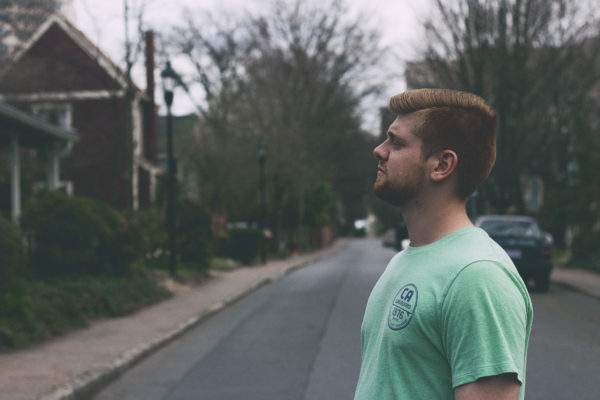 The Sherman Park neighborhood of Milwaukee exemplifies the diversity much of the rest of the city lacks. Anglos, African-Americans, Hispanics, and Orthodox Jews all live together in a neighborhood named for the large city park it borders. It's a neighborhood lined with a canopy of tall trees and beautiful, old homes. The bungalow we lived in was built in 1938.
For decades Sherman Park was the neighborhood where people knew and helped one another. Kids played together in the streets. Families walked to one of the many churches in the area. There were grocery stores, bowling alleys, bakeries, parks, and restaurants. There was a feeling of togetherness and unity.
That started to change when white people unfortunately moved out to the suburbs. African-American people began to move in. In some parts of Milwaukee neighborhoods found it difficult to retain quality of living. But in Sherman Park people continued to take pride in their homes and property. Sherman Park embraced the diversity.
The people who lived in our community took a great deal of pride in it. They still do. It's people from other parts of town that came into Sherman Park to violently react to the officer involved shooting.
The people I know there would never do this. While I lived there we worked together to bring unity from diversity. We loved each other. We knew each other. We sat across tables from one another and actually spoke with one another. (Side note: It's amazing what happens when people actually speak — and listen — to one another.)
The people I know there are the ones who were out in the neighborhood this morning cleaning up. They came together: black, white, hispanic, and Orthodox Jew to do what they've always done. They helped and served each other. They said with their actions: "Not in our neighborhood."
It's a scary time for the people of my old community. Who knows what will happen in the coming days and weeks.
I, for one, want to believe that Milwaukee will recover. I'm not so sure it can happen. But if the people I know from Sherman Park and the surrounding areas have anything to say about it: the city I love won't go down without fighting the good fight. My hometown is much, much more than the violence you see on TV.
When have you felt your community was getting a bad rap?