Thanksgiving may not be considered the most creative holiday. Maybe it's time to inject a little spice and variety into a holiday laden with tradition.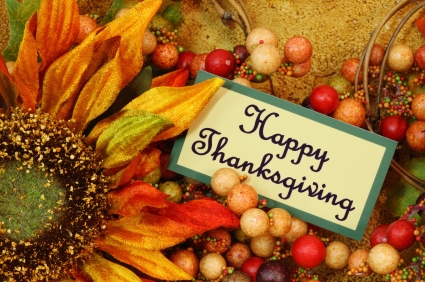 I recently asked a group of children to name one thing for which they are thankful. The majority of them responded that they were most thankful for their family. I am too.
It's a great answer. It may even be one of the best answers. But it's probably not the most creative answer. That's OK. We ought to be thankful for the people closest to us.
But maybe this Thanksgiving can be a more creative Thanksgiving. Here are five ideas to help make it one:
Instead of planning specific items for each course of the meal, do it differently this year. Simply assign people one of the courses, and be surprised by what you get. It'll make the meal more fun…and interesting.
Before dinner, hand out pieces of paper and crayons. Have everyone draw one thing for which they are thankful without letting anyone else see. Put all the papers in a pile, mix them up, and have each person pick one out of the pile. Everyone must then try to guess whose picture they picked from the pile.
Buy a blank canvass at a local art supply store. Divide the canvass into enough squares for each person in your family. Have everyone draw a picture of him or herself from the shoulders up. Have a family artist paint each drawing, creating a piece of art that will be treasured for years to come. My sister had us do this years ago. She still has the picture hanging in her family room. We laugh every time we see it. It not only brings laughs, but it created great memories.
Write a joint Thanksgiving story. Have every person write one sentence of the story. Keep passing it around the group until the story is complete. I promise you'll end up laughing.
Watching football? Before the game, fill a bowl with the names of every person in the room. Fill another bowl with Thanksgiving-themed charades. Every time there is either first down or a score, draw a name and have that person select and perform a charade.
What's your idea for adding creativity to a Thanksgiving celebration?