C.S. Lewis and J.R.R. Tolkien both served as English professors at the University of Oxford. They creatively influenced culture for the good. If you've ever seen the movie Shadowlands (and it you haven't, you really should), you saw them both having great discussions in a group they started called the Inklings. The Inklings was an informal literary discussion group. It was a group that wasn't influenced by culture, but instead became an influence on culture through creativity, writing, and art.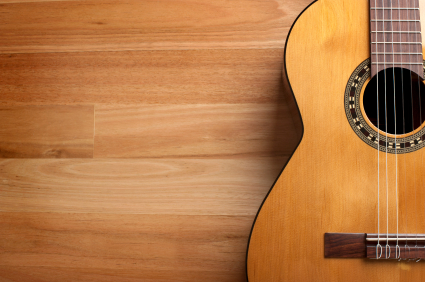 Watch out. There's a new version of the Inklings in Nashville, Tennessee. This version doesn't do its work in the area of literature. This is a group of musicians.
They hang out at Frothy Monkey Coffee Shop. They eat at places on 12th South like Edley's BBQ, Burger Up, and Sloco Sandwiches. (If you ever get to Nashville, don't miss 12th South!)
They write music together. They play in each other's bands. They do mini tours together. They genuinely root for each other.
In the near future keep your eyes open for names like:
Ben Eggebrecht and My Red and Blue (Full disclosure: Ben's my son)
Follow their Twitter feeds and you will find many others who are part of this new, musical version of the Inklings
My college days were the hey day of Contemporary Christian Music (CCM). I can remember sitting around in our dorm rooms debating whether CCM influenced culture, or whether culture influenced the Christian music industry. Deep down inside we all knew the answer. Christian music was often just a bad imitation of popular music with "Christian" lyrics.
Now the new Inklings are out to take the world by storm, influencing culture for the good by creating great art. They are all Christian, but their art isn't a watered down version of art that's already out there. Their morals, compassion, and empathy shine through their new music and their lives. The way they fight for each other, care for each other, and make art with each other is the light of Christ shining in and through them. They use their art as a vehicle to connect with people and have a positive influence.
People are beginning to take notice that there is something different about the way these and other artists go about their business. A very small corner of our culture is being influenced for the good. Before you know it, an even larger portion of our society may get a taste of it as well.
And I, for one, think that's a really good thing.
How can you and your friends find a way to influence culture for the good and in a Christ-centered way?