A year-and-a-half ago I came back from a three month sabbatical fired up and ready to try out all kinds of new and creative ideas. One of the things I did while I was away was study creativity and the creative process. It was interesting, freeing, and inspiring.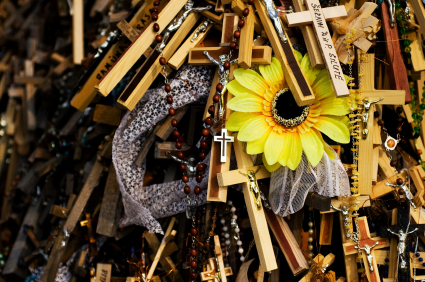 Upon my return we formed a Creative Team at our church. It was the first time in the 80 plus year history of the church it had such a thing. A great group of people got together to plan and execute series', graphics, visuals, art, and other creative ways to bring "stickiness" to the weekly message and provide ways for it to be remembered throughout the week.
It was an exciting time for me. I felt challenged and rejuvenated. The Creative Team loved planning and executing their ideas. All was going well.
…Or so I thought.
Then someone told me that what we were doing was just "gimmick." The argument was made that the Creative Team's efforts were taking away from the Gospel more than enhancing it.
It was a minority comment, and almost an aside, but it nonetheless took the wind out of me. So much sincere time and effort had gone into the planning process and execution of themes.  Now it seemed as though it was a great deal of effort for little return.
I thought many appreciated what was being done. Now I wasn't sure.
I wondered just what is the dividing line between creativity and gimmick. I'm still wrestling with it. I understand that the Word of God itself is creative, living, and active. The Spirit works in and through the Word.
But I also believe that Christians are both sinners and saints. It is my belief that the "sinner" needs branches of creativity. As they float down the river of the week, perilously headed toward the deadly waterfall, they grab hold of those branches to keep faith afloat.
So help me out.
What do you believe is the fine line that divides creativity from gimmick?