The other day our eight-month-old grandson, Crosby, came over to our house. We're with him enough to know how active he is. But when he came over to our place it became even more evident. The boy never stops moving. He explores. He's curious. Crosby can't help himself from discovering new things. He climbs. His little legs crawl from one place to another. The magnets on the refrigerator and the steps that go upstairs are far too tempting for a little boy. Watching him is a glorious display of determination.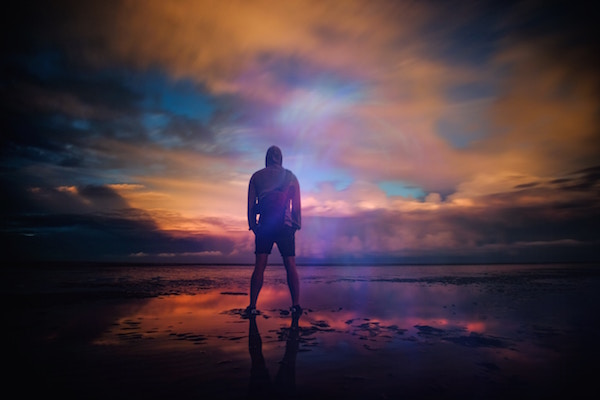 Our son-in-law posted a picture of Crosby online with this quote:
Determined. The one word [Ashlyn] and I keep going back to when describing Crosby lately. To him, everything is possible. Especially when he always has a toy by his side…or mouth.
Watching Crosby reminds me, on the one hand, that as I grow older I sometimes lose my curiosity. My determination sometimes wanes. Energy that I once had degrades.
But on the other hand I am also reminded to look at the world through Crosby's eyes. I want to think, like Crosby, that everything is possible. I want to see everything as though it were new. I want to discover the way things work. I desire new energy for old things.
So here's a challenge for today: Look at everything like an eight-month-old.
Find new determination
Consider anything possible
Look at something like you've never seen it before
Discover the way something works
Summon the energy for creativity
Move your eyes left, right, up, and down
Climb up or dig down
There's creative power in thinking, acting, and being determined like an infant.
What does determination look like to you?
SaveSave