My parents were here last week. We had a great time doing the Central Florida thing. If you're ever in our area you ought to check out Port Canaveral. Head over there and watch the cruise ships go out to sea. We did that one evening. It's such a pleasant thing to do: have a snack and a drink or two, listen to some live music, and watch the ships. While we did that I learned a little lesson about what it means to be "good."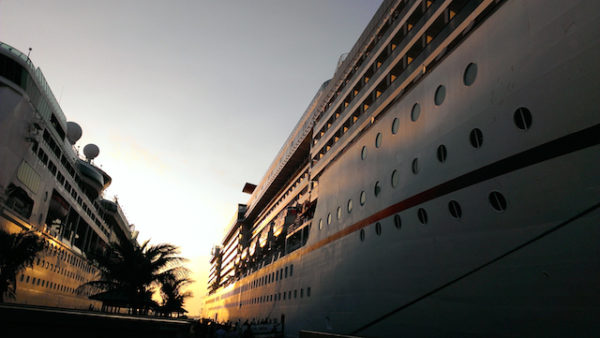 The guy playing the guitar finished his set and started packing up. My dad, being the supportive and affirming guy he is, went over and said: "If you didn't know it already, you're really good." The guy replied immediately: "Thank you."
Then he paused for a moment.
After some brief thought he said:
"Actually, I don't know that. I don't always know that I'm good. I doubt myself. You know how it is. But thank you. That means a lot."
I'm here to tell you the guy was amazing. How could he have ever doubted his ability? How could he not know that he's good? Really good!
It's called "Imposter Syndrome." When someone takes a leap into something they really love, something they're really passionate about, they tend to fear that they're just an incredible faker. They feel everyone can see straight through them and they're about to fall flat on their face.
Have you ever felt that way? Have you ever felt that you're just not that good? We all do at one point or another.
When you feel that way, here are a couple of suggestions:
Don't listen to the critic in your head. That critic will always be there to tear you down and doubt yourself. She or he is a liar. Cast that liar out. You are far better and more capable than that little liar will ever know.
Listen to the people who compliment and encourage you. They're out there. Pay attention. Listen to those who encourage you. Give ear to the ones who speak compliments, even if they're simple and small. Grasp hold of the phrases that come from the people who know how good you really are: anyone who's not you.
Keep going. As I listened to that guy play his guitar and sing that day, the thought crossed my mind that he could be one of those people who end up on The Voice. He's that good. I hope he keeps going. He should be playing in venues far bigger and better than a weathered deck, in front of fifteen people, on a mid-afternoon Friday. You, too. Keep going.
You're good.
What advice do you have for gifted and talented people who don't think they're good?