Dear Milwaukee:
Farewell. I'm going to miss you.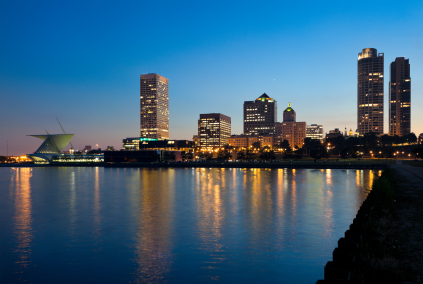 Farewell, Milwaukee:
City of my birth.
City of my elementary, high school, and college days.
City of many fine restaurants.
Underrated city.
City of the Third Ward and Summerfest.
City of freezing cold Januarys, and beautiful blue Junes.
City of Common Ground and caring neighbors.
Hard-working city.
City of Lake Michigan and the Calatrava.
City of our childrens' years of growing up.
City of First Stage and Milwaukee Lutheran Red Knight Baseball.
Blue Collar city.
City of Miller Park and the Milwaukee Brewers.
City of Frozen Custard and Butter Burgers.
City of slight traffic.
Architectural gem.
City of great sports radio.
City of rabid Packers fans.
City of passionate talk radio.
Always my home town.
City of Mt. Calvary Lutheran Church.
City of my forever friends.
City of my loving, caring, generous parents.
Milwaukee, Wisconsin.
Farewell, Milwaukee. I will miss you.
Love, Tom.
If you were leaving your home town, what would you miss?