I have a pastor friend who serves a campus ministry. He has an intriguing way of piquing interest in his worship services. Every week he places a sign outside the door of the church for passers-by to see. It always has an interesting statement or question relating to the week's worship. This week the sign said: "What is the best thing about church?"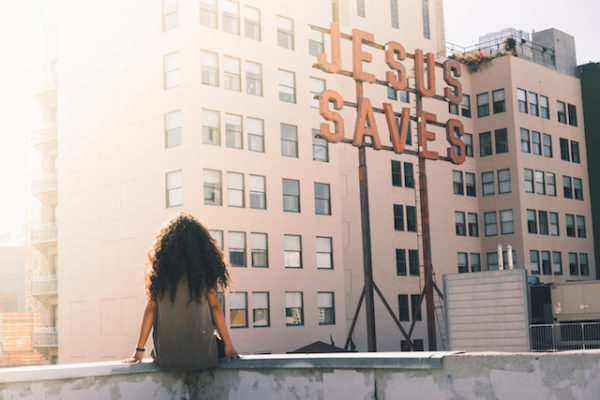 It was interesting that this happened to be the question today. This very day I heard through the grapevine that a family no longer attends our church because the adolescents in the family think it's boring.  So they attend the local mega church that has lights, sets, a professional band, and an attractive young pastor with an untucked shirt.
Here are my honest responses to that revelation:
It cuts like a knife. I probably take it more personally than I should that someone has left our church. But I (and our support staff, volunteers, and musicians) put a great deal of blood, sweat, and tears, into developing lively worship and engaging sermons. Like it or not, it's personal.
You can't be all things to all people. If entertainment is what you're looking for, it's probably best to look for a church other than ours. While our worship is engaging, and some would say "relevant," it's not going to be a highly polished production. I don't believe it should be. Yes, it should be done with excellence, and well done, because we ought to be giving the Lord our best. But what's more important is that the content of worship is filled with the Word of God.
Our church will never be able to compete with "mega churches." We don't have the personnel. Our resources are far more scarce. We're not able (or willing) to "sell" our church with expensive gifts and incentives that draw people in. In an easily distracting world people tend to gravitate toward things that are more sparkling and flashy. Our church is not that.
I wish people would give small and medium-sized church's a chance. They are filled with people who care. Most everyone knows your name. Your gifts and talents are needed in a significant way to move the ministry forward. You can have a real impact.
My church is filled with people who are ready, willing, and able to welcome you with open arms. I am pleased to serve one of the friendliest church's of which I have ever been a part. They want you to be part of the family, and they're genuinely concerned when they haven't seen you in weeks.
Instead of turning away from a church like this, why don't you give it a try? You just might like it.
What are your thoughts?