One of the highlights of my life has been the opportunity to mentor people. A few years ago I created a mentoring group for four young men. They were all in their mid-twenties. We met together monthly for discussion, support, and prayer. Part of the time was reserved for advice-giving. I would share thoughts with the guys. They would share thoughts and ideas with one another. And though they learned a great deal, I'm certain that I learned even more in that year.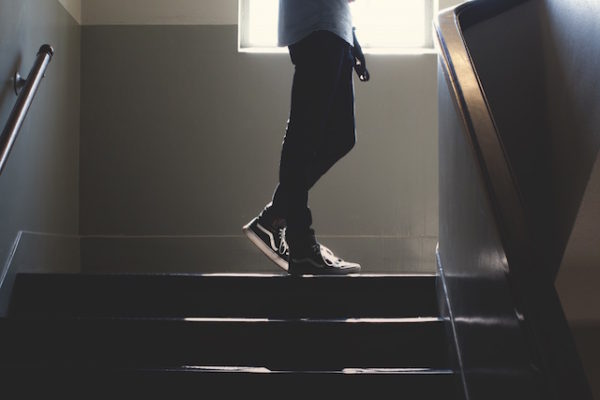 It's been very satisfying for me to see where those young men's lives have taken them since that mentoring year. One moved to a new city to take on a new job and became a father. One advanced in his career and is extremely happy with where his life has gone. One went back to school for a very specialized trade. And one purchased a van, traveled the country with his brother, and is now doing so on his own. You can follow his journey here.
Advice is a difficult thing. You never know when you should heed it…or from whom. It's also sometimes dangerous to give. You never know how it might be misconstrued or misused.
But what if you could give yourself some advice? That's what I asked my Facebook friends today: What advice would you give your 21-year-old self? The responses were fascinating. Here's a sample:
Don't be afraid to take chances. Be more confident. Buy stock in Apple.
Before you make a big decision, pray about it, ask 3 other trusted people, and wait a minimum of 30 days.
Go after your wildest dreams, and don't get scared that you can't handle them when they start to come true.
Don't worry about what other's think…be your own person!
Be sure to plan for your retirement. You never know what can happen.
Don't waste time or mental energy worrying what people think of you. Everyone just pretends to know what they're doing anyway.

Set better goals!

Get your butt back in church sooner!
Pick your battles wisely and fail fast.
And then there was this: 
Don't let fear get in the way of pursuing your dreams. You know "you" better than anyone else. You know what you're interested in and what you like to do. Talk to people who are doing it and ask for help. Get a mentor who will guide you along the way. Your parents may not understand what you want to do and may not know how to help you do it. Find trusted advice and make a path to your dream job.
An undercurrent of all of these responses could be summed up in one word: regret. One of the goals I had for the four young men in my mentoring group is that they wouldn't live with regret. I sense that many of the people who responded to my Facebook question have regrets in life. They have learned from them. But some wish they had never done one thing or another. They wish they wouldn't have done things just to please other people.
One person even messaged me personally to express regret. Advice to our 21-year-old selves reveals a great deal about our inner thoughts and where we wish we would have gone or what we might have otherwise done.
But here's how to transform advice to your 21-year-old self: Take the same advice and apply it to your life today.
It's never too late to reverse your regret. Live the life you've imagined. Go confidently in the direction of your dreams. Say "I'm sorry." Take the class. Go on the trip. Buy the stock. Don't worry about what others think. Buy the van and head out west.
It's not too late.
What advice would you give to yourself today?