Ryan Braun and Aaron Rodgers, the stars of my two favorite professional sports franchises, are in the midst of teaching us a lesson on the price of true friendship. I wonder how it will turn out.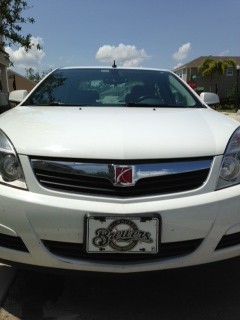 To know me is to know that I am the die hard of all die hard Milwaukee Brewers fan. I have been a fan since they came to town in 1970. For thirteen years we held a partial season ticket package. I have all manner of clothing that reflects my fandom. My car now sports a Florida license plate on the back, and a Milwaukee Brewers license plate on the front.
Even after allegations of steroid use (and an overturned "failed test") I supported the now-suspended Ryan Braun, naively believed him, and even defended him to those who (more rationally) didn't believe his lies. I am hurt, disappointed, and still sorting through all my other feelings.
I don't know Ryan Braun personally, but I'm certain those who do know him have feelings that are much more magnified than mine. In fact, some, including Green Bay Packers quarterback Aaron Rodgers, have come out and spoken about it. Rodgers is reportedly very disappointed that Braun repeatedly lied to his face. The quarterback says that he believes in forgiveness, but won't say if he still considers Braun a friend.
It seems to me that's exactly what true friendship is all about. Far be it from me to criticize my favorite football player and the "idol" of all "Packer Nation," but true friendship means forgiving and forgetting. It means doing whatever one can to "put the best construction" on our friend's behavior, call him to repentance, help him in his rehabilitation, and stick with him through thick and thin.
True friendship has a price. Sometimes it costs our comfort, a bit of our own dignity, and maybe even part of our reputation. In fact, true friendship means backing our friends with our very life.
Jesus said, "Greater love has no one than this, that someone lay down his life for his friends" (John 15:13). And we all know what He did for His friends.
Now, I'm certainly not putting Aaron Rodgers on par with Jesus. But if I would ever mess up as publicly as did Ryan Braun, I would want (no, need) a friend who stands by me, forgives me, calls me to repentance, and helps me to rehabilitate my life.
I bet you'd want the same.
And it's actually what we get. Regardless of whether we mess up publicly or privately, we all mess up (i.e., sin). We all need the perfect Friend who is, in fact, not only willing but in actuality does give His life. We have a Savior who has given His life for us. He covers over the ugliness of our sin, forgives us, enables our repentance, and rehabilitates our lives.
I'm told that Aaron Rodgers is a Christian. In light of that, I ask you, Aaron, to not only forgive your friend, Ryan, but to continue to be a friend to him.
In your opinion, what is the essence of true friendship?