Sometimes I feel like I could have written the book, The Top Five Regrets of the Dying. As a pastor I often have the honor and privilege to be with people at the very end of their lives. Sometimes it's hopeful and peaceful; other times it's fraught with questions and trouble. Life is a complex web of experiences and emotions. As it nears it's end, all of that can bubble right up to the surface.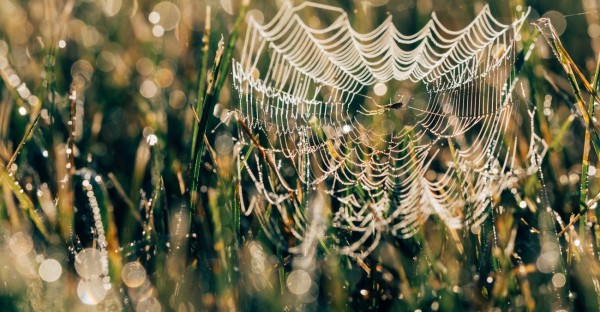 Recently I visited a man in a nursing home who feels hopeless, lost, and filled with questions about life's choices. Needless to say, it's an opportunity to bring hope and comfort that only comes in the love, mercy, and forgiveness of Jesus. The Bible teaches that life was never meant to end. It was to go on forever. Jesus has provided a way for that to happen for all who believe in Him. I hope and pray that my friend will trust in that in his final days.
We live in a world where many enter their last days or hours with regrets. These are the top five listed in the book, The Top Five Regrets of the Dying:
I wish I'd had the courage to live a life true to myself, not the life others expected of me.
I wish I hadn't worked so hard.
I wish I'd had the courage to express my feelings.
I wish I had stayed in touch with my friends.
I wish that I had let myself be happier.
Looking at those, and learning from the ones who have gone through it, we have the opportunity to find joy in living life to the fullest. Here are the five ways we can defy regret and live with joy, passion, and fulfillment:
While you still have your health, work hard to fulfill the dreams of your youth (or even your maturity). Don't let a day go by without taking at least one small step toward a dream you've always had. Have the courage to step out in faith and fulfill the desires of your heart.
Take regular time off of work each day and each week. Be present as you sit across the dinner table from your family. Go out on a date with your spouse. Play baseball with your son. Walk to school with your daughter. Work will always be there and the necessary things will be accomplished.
Be courageous enough to express your feelings when something important is on the line. Holding on to bitterness and resentment can bring on not only emotional difficulties but even physical difficulties. Be true to yourself and get things out in the open. It doesn't mean that you have to live a life of confrontation. But it does mean that you ought to express your true emotion by using "I" statements like: "I feel hurt that you would…."
Reconnect with friends from the old neighborhood, high school, college, or a previous work place. Recently I had the opportunity to reconnect with an "old" college friend that I hadn't seen since, well, college. What a wonderful time it was to see where our lives had led, what we are doing today, and how we can move forward supporting and helping one another.
Choose to be happy. That's right. It's a choice. Don't be afraid to joke around at work, to laugh with your friends, to smile when your spouse walks in the door. Making this choice will make a difference that will have immediate results.
Taking a look at life from the perspective of its end will bring about joy and fulfillment for today. When those last hours come you won't have the regrets that many others have had. You will look back with a smile and know the satisfaction of a life joyfully and well-lived.
It is well within your power to make that happen.
What suggestion do you have to live a life without regrets?