The disciples have supped. The feet have been washed. The betrayal has gone according to plan.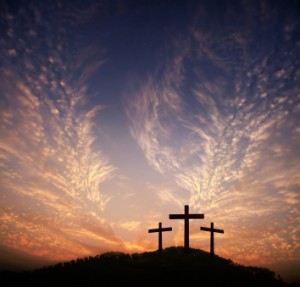 The arraignment is complete. The sentence has been rendered. The denials – all three of them – have been uttered.
The blood, sweat, and tears have flowed. The nails have pierced hands and feet. The criminals and crowd have wagged their tongues.
The sky has darkened. The cry has been wailed. The dead body has slumped.
The tomb has been borrowed. The corpse has been wrapped. The stone has been rolled. The guard has been posted. The night has become silent.
For you.
…And Sunday morning brings certain Triumph.