In the Bible, the word "holy" means "to be set apart." This is Holy Week. Taking a cue from the biblical word, this is a week to "set apart."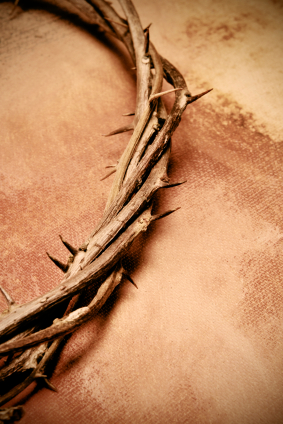 The Christian church sets apart this week every year to focus on the central events of the Christian faith, which are the central events of Jesus' life and our salvation:
The Last Supper
The Passion, Trial, and Torture
The Crucifixion
The Seven Words on the Cross
The Death
The Burial
The Rest in the Tomb
The Descent into Hell
The Resurrection from the Dead
The Holy Jesus, God and Man, set apart His life on the earth to earn for us forgiveness, life, and salvation. His perfect life  was lived for our imperfect lives. His sacrificial death was carried out for the punishment that we deserved. His resurrection means eternal life for all those who believe.
In Holy Baptism we were set apart by God Himself to be enjoined to the life, death, and resurrection of Jesus.
We are His disciple at the Last Supper
His Passion, Trial, and Torture are ours
His Crucifixion is carried out as our punishment so that we will not suffer hell
The Seven Words from the Cross are spoken directly to us
His death becomes ours
In His Burial all our sins are shut in the grave
His Rest in the Tomb means rest for all the saints
His Descent into Hell to proclaim victory over Satan is our victory
His Resurrection from the Dead means new life for us
The Church sets apart this week we call "Holy." God set apart His Son to carry out our salvation. Jesus set us apart in our baptism.
Shall we not set apart four days — Maundy Thursday, Good Friday, Holy Saturday, and Easter Sunday — to receive  His gifts and respond in thanks and praise?
Set apart time to worship at your local church
Set apart time for personal devotion and meditation
Set apart time for some sort of service to someone who needs it
…And on Sunday, set apart time to celebrate the greatest gift ever given
You are holy because you have been set apart.
What will you set apart this Holy Week?