Happy New Year! You've made it. The past year is but a memory. The new year is but a baby. You finished last year strongly by reflecting, retracing, readjusting, reaffirming, and reconciling. You're set to go; set to hit the ground running; set to get off to a fast start…
…Or are you? Whether you're stumbling into the new year, rudderless heading into the new year, or fired up to get going, there are three good questions to ask yourself as you kick off the new year. Grab a pencil or pen, a piece of paper, and a cup of coffee, tea, or soda.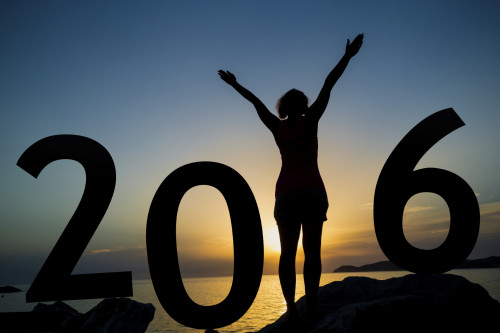 Now ask yourself these three questions:
Where do I want to go? If you don't know where you're going, you're never going to get there. I love the Waze app GPS for my car because it helps me get to places with which I am unfamiliar. I've lived in Orlando for three-and-a-half years now, and am still having trouble getting around. It's a big city. It takes time to learn roads and communities. I could spend all my time getting lost…or I could get precise direction that helps me arrive with an economy of time. Waze knows where I am starting and where I want to finish. That's the key for my personal life, too. As I enter the new year, I want to know where I am going, so I'm going to set my personal GPS to a number of different "places." These "places" will be my specific, measurable, attainable, realistic, and timely goals. How do high achievers set and accomplish goals? Check out this FREE PDF that shows you how. Take a moment right now to write down your goals for this year.
When do I want to get there? When I have an appointment I always want to make sure I arrive on time. I'm funny like that. I can't stand being late. I often have people comment on my timeliness. So I put the address into my Waze app and find out how long it will take me. Then I leave with enough time in order to arrive in a timely manner. I want to do the same thing as I set my goals for the new year. If I don't set a deadline, a specific date when I want to accomplish my goals, they will pass me by. That happened to me this past year. I didn't set a deadline to finish the first draft of a book I'm writing. In the end it took me longer than it should have. I have learned my lesson. This year I will arrive on time. Take a moment right now to write a deadline next to each of the goals you wrote down.
How am I going to arrive? When I head to an unfamiliar place, I need to know how I'm going to get there. That's how my Waze app really helps me. It gives me turn by turn directions. It even warns me of speed traps, hazards on the road, and construction zones. When I set my goals for this new year I'm going to make a plan. To the best of my ability, I'm going to map out my direction for each goal. I'll try to foresee hazards and bumps along the way so that I can try to avoid them. I'm going to give myself "turn by turn" directions in the form of steps that I will need to take in order to accomplish each goal. I'm going to map it out so that I know how I'm going to arrive. Take a moment right now to write down the steps you will take to achieve your new goals.
If you want some really great help in making this your best year ever, join me as I follow Michael Hyatt's goal setting program called "5 Days to Your Best Year Ever."
What questions will you ask as you start the new year?