At the Apple Store today I received incredible service from an employee who just happens to be a young, upstart filmmaker. I give the guy all kinds of credit for following his passion and pursuing his dream. He and a couple of friends are starting their own company even as we speak. I have a heart for young people who are doing the one thing they are passionate about. We have two children who are doing just that.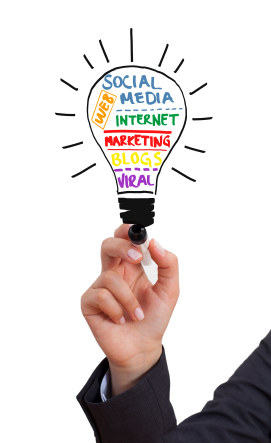 So while we were talking and closing the transaction, I wanted to do whatever I could to help him out. I recommended that he sign up to receive Seth Godin's blog every day. I know for a fact that if he reads it, and follows what Seth says, it will help his young company thrive. Godin's advice isn't always easy, but it's always right on target.
It dawned on me that since I have been on Twitter, I have learned more than I could have ever imagined from some fantastic blogs that I discovered there. I want you to reap the benefits, too. So here is a list of five blogs that I almost can't live without. Pick and choose the ones that are best for you. They may not all fit your station in life, but there just may be one that does.
1. Seth Godin This blog, by the bestselling author if Linchpin and Purple Cow, comes to your inbox every single day. It has to do with marketing, standing out, doing life and business in a purple cow kind of way in this web 2.0 world.
2. Michael Hyatt This blog on Christian leadership applies even to those who don't feel as though they are leaders. It applies to many areas of life, and may just get you to carry out your own "life plan."
3. Allison Vesterfelt  Ally's writing tugs at my heart just about every time I read it. Her blog is so diverse that both my 23-year-old daughter and I love it. You will think deeper thoughts about both yourself and your faith life when you read this blog.
4. Jon Acuff This bestselling author of Stuff Christians Life and Quitter is brilliantly funny with perceptive commentary on the Christian faith and life.
5. Donald Miller Another bestselling author, Miller wrote Blue Like Jazz (which is now also a feature film) and A Million Miles in a Thousand Years. Now he has rebranded himself to encourage people to "live better stories." If you read his blog you almost certainly will.
Click one of the links above and begin exploring. Your day will be better for it. Your life may even be better for it.
Which blog would you recommend that others read?