For the past week-and-a-half I have been relatively radio silent. I didn't want to make the following information public knowledge until all the proper people had been informed. My last post will bring you up to date on recent major events in my life. I had been one of the finalists on a "Call List" at Ascension Lutheran Church in Casselberry, Florida. My wife, Tammy, and I went to Florida where I stood before about 140 members of the congregation and answered the same twenty-two questions as did three other pastoral candidates on separate nights.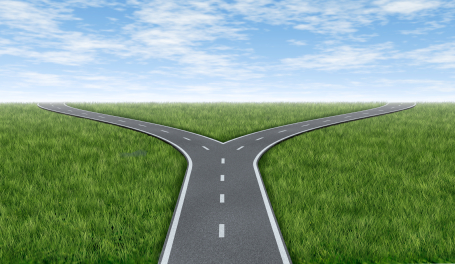 It was a daunting evening. But the people of Ascension Lutheran were very hospitable and gracious. Just before we got on the plane to return home I received a phone call from the president of Ascension informing me that I had been elected to receive the Call to be pastor of their church.
So I returned home in possession of two Calls: one to Mt. Calvary Lutheran Church in Milwaukee, Wisconsin, and one to Ascension Lutheran Church in Casselberry, Florida. I now have to make a decision that will not only have an impact on me and my family, but literally hundreds of people in two different places.
There are now four to six weeks for me to make a God-guided decision. This is what I plan to do:
Pray. The Lord has a plan and a place for me. First and foremost I need His guidance and direction. Not only will I be praying, I know the people of Mt. Calvary and Ascension will be praying as well. I ask for your prayers, too.
Listen. I really want to know if my ministry is still effective at Mt. Calvary. I will be listening to what Mt. Calvary members have to say about where we are and where they hope to go. It's also important to pay attention to silence.
Visit. We plan to visit Casselberry once again to learn more about its people, its worship, and its ministry. I need to determine where best my gifts fit by learning as much as I possibly can.
Talk. As you can well imagine, my wife, Tammy, and I have already discussed this all a great deal. I also cherish and respect the thoughts and opinions of both of my children. This decision impacts not only me, but all of them. They deserve a voice.
List. I will physically write down pros and cons, positives and negatives, regarding both scenarios. It's always helpful to see in black and white which list is longer and which is shorter, and what all of those items bring to bear on the decision.
Eventually, a decision will have to be made. It's a decision that will have an impact on a great many people. But in the end I will have to trust that I will be led to make the best decision for all concerned.
When you have to make a major decision what one thing do you make sure to do?