Sometimes taking a step of faith has an impact on everyday life. Within the past couple of weeks my wife, Tammy, started her own business called PerfectlyPillō. She's been thinking about and planning for it for quite some time. Now that school's out for the summer she decided to take the leap. And it is a leap of faith.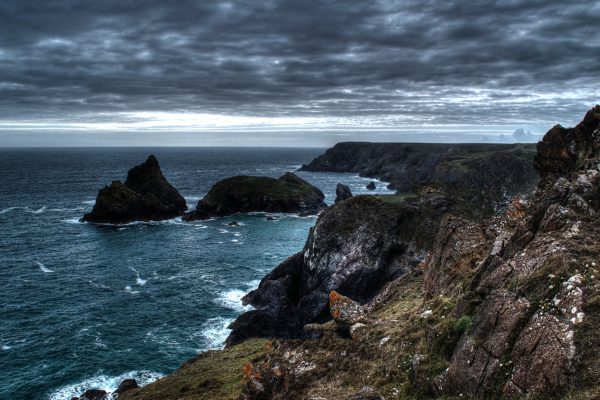 Starting anything new comes with all kinds of questions. Will it work? Will it be worth my time? Will people respond? Will I be able to learn everything I need to in order for success?
But perhaps the biggest question is: Am I an imposter? 
This is where the faith you had to start something new needs to come from the depths of your heart and out your mouth in the form of words. There is such thing is a self-fulfilling prophecy. If you believe that you are an imposter and you start to speak those kinds of doubt-filled words out of your mouth, they will soon come to fruition in the form of failed ventures.
But when you speak out loud words of faith they tend to come true. There is a great power in words. They have the power to move, to guide, to stop, and to start. They have the power to motivate, to celebrate, to appreciate, and dedicate.
Jesus Himself once said: 
Truly, I say to you, whoever says to this mountain, 'Be taken up and thrown into the sea,' and does not doubt in his heart, but believes that what he says will come to pass, it will be done for him. (Luke 11:23)
Jesus is, of course, referring to faith in Him as Savior. But He is most certainly speaking of the power of faith-filled words. Faith in Him is far stronger than faith in our own abilities.
But when we possess both faith in Him and faith in the abilities He has given us, we are doubly able to actually carry out the vocational things we are gifted to do. We are motivated to work hard to carry out in action what we have spoken with our words. We are much more likely to climb the challenging hills and less likely to slide down the slippery slopes.
So I'm encouraging Tammy to speak out of her mouth positive words about her new business. I'm encouraging you, too, to speak out of your mouth positive words regarding the wonderful challenges you face in life. When you conquer them you will look back and realize what an incredible impact was made by your positive words. You will find yourself further along and higher up the hill than you would have had you focused on the negative.
How can you more consistently put your faith into words?