As if I needed any more reminders, life is short. Living in Orlando this past week has reminded me of that more than 52 times. Now I have received word that Brad, my first cousin once-removed, passed away in his sleep last night. We haven't been in touch for years, but my memories of him remind me of what it means to truly live life.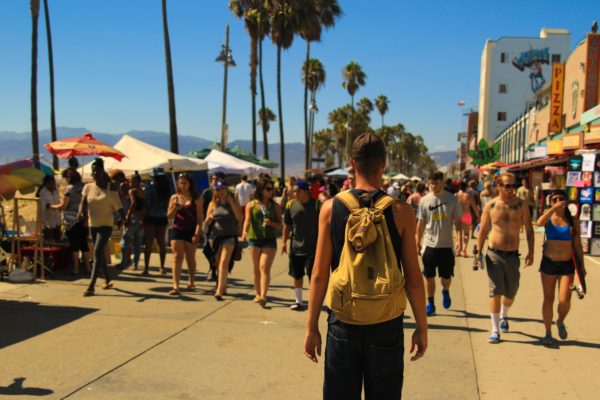 Brad and I played freshman football together. He was the toughest player I knew. He could knock a guy out of his socks. He could then be on the receiving end of a monstrous hit and pop right up off the ground without a wince. He was always smiling. He loved telling jokes. People loved being around him. Brad was not only a relative, he was also one of my best friends.
Shortly after our freshman year of high school Brad and his family moved to Texas. We both got busy with our high school careers. The miles that separated us in the days before social media and cell phones meant that our lives would go in different directions.
But I still felt a strong connection to Brad later in life when I discovered that he took on an extremely unique career. He became a sand sculptor. He traveled the world to display his amazing creativity. His work brought joy and fascination to people in countless places all over the globe. He knew how to live. He did what he loved and shared it.
I can think of worse ways to live life.
I'm reminded of Psalm 39:
O Lord, make me know my end
and what is the measure of my days;
let me know how fleeting I am!
Behold, you have made my days a few handbreadths,
and my lifetime is as nothing before you.
Surely all mankind stands as a mere breath!
I am not a fatalist or an epicurean ("Eat, drink, and be merry, for tomorrow we die"). But I am an advocate for living life to the full:
Enjoying each and every day
Looking for the best in people
Discovering new things
Doing what you do best
Finding "flow"
Attempting to dispense with worry
Appreciating family
Having a nice dinner around a table with good friends
Traveling whenever you get the chance
Making good art
Doing what you love and sharing it
Psalm 39 doesn't leave us in a lurch:
And now, O Lord, for what do I wait?
My hope is in you.
Live in hope. Live life to the full.