It's become kind of a cliché. Somebody asks: "How are you?" You respond by saying: "I'm doing fine. Things are pretty busy." I tried to stop using that as a response years ago. Everyone's busy. If you say that to people you're really not saying anything. Everyone has plenty of things to do. In fact, everyone has the same amount of time in every day.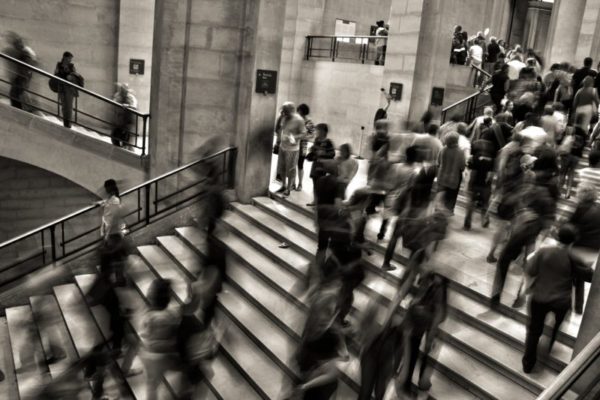 But someone told me recently that even if you don't say it, or use it as a response in your small talk, being busy might just be a blessing. A friend of ours recently moved her father into an assisted living facility. She and her sister have done everything they can to make him comfortable and at ease in his new environs. Yet in a recent conversation, he said to his daughter:
Enjoy your life now. I wish I could still work and still have a busy life because that means you are needed and valued for all that you do.
So…how are you feeling now? I know you've got a lot to do. But doesn't this little statement put it in perspective? If you're busy, you have at least two things that bring purpose to your life. You are needed. And you have value.
If you are busy, you are needed.
Someone needs what you have to give.
Someone needs the effort you're putting out.
Someone needs your art.
Someone needs the talents you have.
Someone needs your care.
Someone needs your compassion.
Someone needs your empathy.
Someone needs your thoughts.
Someone needs your time.
Someone needs you.
If you are busy, you are valued.
Someone values your unique skills.
Someone values what it is you are making.
Someone values the extra effort you give.
Someone values your words.
Someone values what it is you're thinking.
Someone values your ideas.
Someone values your time.
Someone values you.
So just for today, take some time to appreciate your busyness. It means that you are needed and you are valued. You have something someone else needs.
You are a gift.
Give it to the world.
What does busyness mean to you?