Things weren't going well. My shoulders were crunched up with tension. The wrinkles in my forehead looked like a topographic map. My focus was narrow and my vision was downward.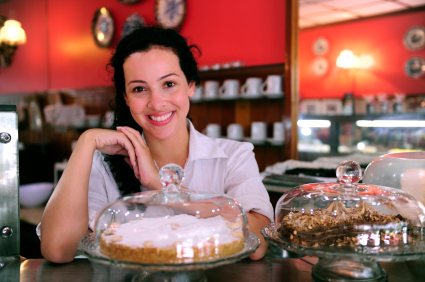 I stopped at Subway for lunch and waited patiently as the woman ahead of me chose the toppings for her sandwich. I followed behind and got my usual 6-inch Veggie with American cheese. All I wanted to do was eat my sandwich and get on with my busy day.
Then it happened.
The woman who had built her sandwich ahead of me was getting her drink. As I waited behind her she smiled and said to me, "How's your day going?" I actually lied and said, "It's going well. How about you?" She said, "I'm doing great!" I responded, "I'm just waiting for the warmer weather this weekend." Our conversation went on for another minute in that vain, and we went our separate ways.
Now I'm not going to lie. That's all it took to put a new light on my day. I actually felt my shoulders loosen up, my forehead relax, and my breathing slow. A "stranger" engaged me in conversation completely turned around the course of my day. It was kind of nice to have someone I didn't even know express a little interest in how I was doing. Even if I wasn't completely honest at first, as our conversation progressed I began to tell her how I was really feeling.
My friend, John, has been doing this for years. Whenever we're in a store, restaurant, or public place together, he'll ask the person behind the counter, the waiter or waitress, or the checkout clerk: "How's your day going." That has always impressed me. It shows care and concern for those who serve in sometimes less-than-meaningful jobs.
I've made a point on occasion to do it myself. People seem pleasantly surprised to have that question asked of them. They are more often than not willing to answer that question in an honest way: "I'll be doing better when I get off of work"; "I've got a test tomorrow and I can't wait for it to be over with"; "I'm doing great! I've got a date tonight!" A smile usually accompanies these statements. People are genuinely happy to engage in some meaningful conversation. It brings some light into their day.
I have found that asking that question of someone else makes me feel good, too. I get a smile out of it. I feel as though I'm helping someone break the monotony. It gives me a chance to show some care and concern. It adds dignity to someone's day.
So…How's your day going today? I'd love to know.