I just finished reading Chris Guillebeau's new book, Born for This. Guillebeau is a fascinating blogger, author, and entrepreneur who accomplished his own goal of visiting every single country in the world. He is featured in a portion of my upcoming book, Fully and Creatively Alive. Guillebeau has found in his own life a harmony of joy, money, and flow that come together to make him extremely well balanced and very happy in his personal and work life.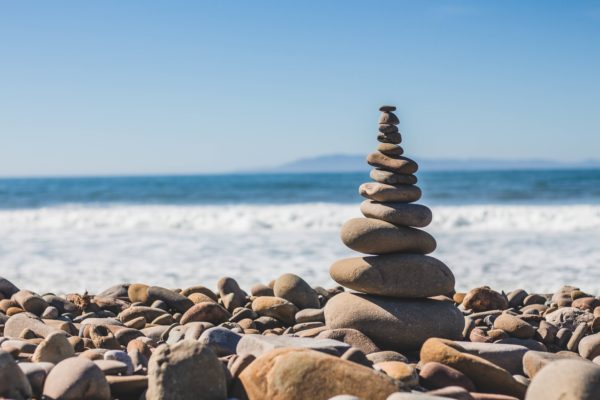 In Born for This Guillebeau explains that a perfect career for any one person is one that has joy, money, and flow in perfect harmony. Here's how he explains the three:
Joy is something you like to do. It means that you enjoy what you're doing most of the time. He says that if "you're not sure whether your current work sparks joy, it probably doesn't."
Money is what supports and sustains you. You have to make a living. You have to pay your bills and provide for your family. Guillebeau says that money "isn't everything…but it's hard to love your life if you're constantly stressed about paying the bills on time."
Flow is what you're really good at. Flow is what happens when you lose track of time immersed in a project you love. In your life there are plenty of things you could do pretty well, but flow work is different. Guillebeau says, "It comes naturally and easily to you. When you do this kind of work, other people are impressed or even amazed by how effortlessly you seem to achieve great results."
Maybe you don't have the harmony of those three in your life right now. That's OK. There is always time to move toward the harmony of joy, money, and flow, no matter how old you are. As a first step you might want to pick up the book.
Beyond that, focus on what you can do today to work on one or two of the three:
Joy: If you can't do what you like to do all day, find the time either at work or after work, to do something that brings you joy. Then do it again tomorrow, and the next day. Make it a habit.
Money: If you've got debt, do everything you can to get rid of it as soon as possible. Dave Ramsey has all kinds of resources to help you do this. Once you're out of debt you will have more freedom to pursue the things you really enjoy while making the money you need to pay the bills.
Flow: Do you know what your flow is? Ask somebody close to you today what you do well that they couldn't imagine doing as well as you. It will give you a good clue as to what your flow is.
After you discover and work toward these three things you will find yourself getting closer and closer to a joy, money, flow harmony. It's a beautiful thing and something worth working toward. But more than that, the world needs the best you have to give. When you find this harmony you will find people coming to you for help in soothing the pain points in their lives.
What can you do today to work on the areas of joy, money, and flow to bring harmony and peace into your work and life?