My little girl is getting married. This Friday a lifetime of love and nurture will come to fruition in an institution as old as the world itself. A day that I never imagined would come is just about here.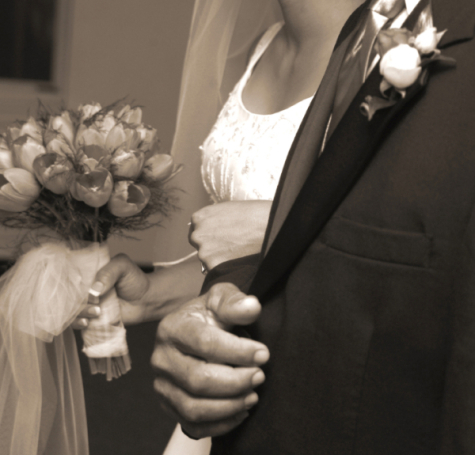 The house is quiet except for the drone of a Monday Night Football blowout. The bride-to-be has gone to bed, as has her mother. They are both over-tired from the hustle, bustle, and stress of wedding preparations. It's the calm before the storm. Tomorrow relatives and friends begin to arrive for an event that will take place, God-willing, only once in our daughter's lifetime.
The Florida summer has eased a bit into what we might call "fall" in these parts. Prayers are ascending that the rain will hold off to give way to a beautiful outdoor wedding reception. The caterer has been booked, and is set to go. The wedding dress has been bought, fitted, and altered. A limousine has been reserved. The photographer and videographer have their marching orders and will provide the evidence that a great time was had by all.
The mother-of-the-bride has bought her dress. In fact, she bought two "just in case."
The groom has been working two jobs to save up for the honeymoon, as well as the coming first months of marriage. He's the kind of person any father would want his daughter to marry. He treats her well, understands her, gives her what she needs, and knows how to deal with her occasional "issues." He's a great guy. Now he's off of work until after the honeymoon. He deserves it.
The bride's brother will be providing part of the entertainment for the reception. That's what you do if you have a band of Nashville musicians and you love your sister like he does. His perfectionism will no doubt add some stress to the week, but we all love him for it, because we know that the end product will be something people will remember for years to come.
His girlfriend has been showered with so much talent by her Maker, that she is doing more than anyone might ever expect. She designed the "save the dates" and invitations. She conceived of the decorations and put them together. She will be doing the flowers. She might even be heard singing in the wedding service.
Invitations went out long ago. The results are in, and we now have a pretty good idea of those who will be joining us for the wedding and reception. We'll really miss the people who are unable to attend. We'll think of them as we raise our glasses. At the same time, we will so much appreciate those who are there to support, encourage, and celebrate.
I bought a new suit, shirt, and tie. I am in the midst of writing a homily that I will share with my friend, and fellow pastor, who has known our daughter since she was two years old. We will stand before the couple and remind them of the most important thing in any marriage: the love and forgiveness of Jesus, given and shared. And I will try not to cry.
It seems like just yesterday that she was two. I remember the stages of crawling, walking, defiantly refusing to take her medicine, learning to read, giggling with friends, auditioning for plays and getting the parts, braces, high school football games and friends…
And the day we dropped her off at college nine hours away from home. It just so happened to be the place she would mature in her faith, live on her own, learn how to be an adult, and find her future husband.
Now she's getting married this Friday.
Today we ran some errands together. We stopped for lunch. At the table next to us there was another father there with his daughter who must have been about five years old. I almost encouraged him to enjoy the time with his little girl, but he seemed to be doing so just fine. I'm certain, before he knows it, that little girl will be getting married.
We enjoyed our time together, as well, she and I. It was probably that last time we had alone before she is a married woman. We shared our love of food. Then we got a new windshield wiper for her car. Seemingly mundane stuff, but eternally special in the grand scheme of things.
Because she will always be my little girl.
What memories do you have of a special time or event in your life?