Earlier this year I asked my readers to respond to a survey so that I could better serve you. One of the things you said you want is motivation to accomplish the things you'd like to do in life. Some of you even said so with a daring degree of desperation. It's a fair request and something we all need from time to time. So now that we're six months into the year, it's time for some renewed motivation and encouragement to keep on keeping on. Read on for your mid-year motivation: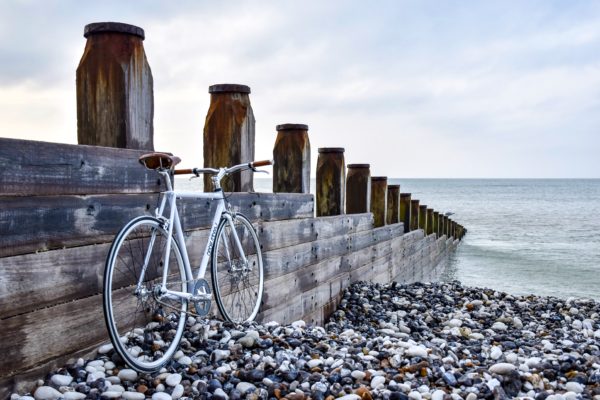 I'm going to be brutally honest with you. At the beginning of the year I went through a goal setting process. The outcome became the nine goals that I set to accomplish by the end of 2016. For the first half of this year I looked at them frequently. I made progress on some. I have worked on all of them. But here's the embarrassing part: I have not yet reached one of the goals I set. That's right, not one of my nine goals has been accomplished.
The deadlines that I set for five of them have already passed. Does that mean I should abandon them? In no way! I am still motivated to work toward them. Those goals made me do things and make progress that I would not have made had I not set my goals.
Here's an example: One of my goals was to release my book, Fully and Creatively Alive: How to Live a More Joyfully Fulfilling Life, by April 30th. Needless to say, that date has come and gone. But the whole process has helped me learn. I found two designers to help me with the design of the book cover and the design of the interior of the book. I now know things about the whole process of design that I did not know before. I'm learning about CreateSpace, a division of Amazon that helps writers publish books. It's one lesson after another. My new goal is to release the book by September 1st.
So here are three ways to renew your motivation at mid-year:
Revisit your goals. If you wrote some goals at the beginning of the year and haven't looked at them for a while, dig them out again. You still have six months to go! If you haven't written any this year, there's no time like the present to write some down. You still have six months to go!
Check on your progress. Take a look back to the beginning of the year and see how far you've come. The only comparison you need to make is to compare yourself to you yesterday. If you haven't come as far as you'd like, use it as motivation to fire up the afterburners for the remainder of this year.
Lean on others. Ask someone close to you to be your cheerleader and your accountability partner. My wife, Tammy, has done a fantastic job encouraging me when I need it, and yet gently reminding me that I need to keep going…even if I haven't yet accomplished one of my goals.
Finally, don't forget to reward yourself. Maybe now's the time, mid-year, to take a bit of a break. Catch your breath. Rest for a day or two…or a week or two. While you do so, get yourself in the mindset to push hard and accomplish your goals by December 31st. You still have six months to go!
When you do accomplish a goal, make sure to celebrate. 
How do you motivate yourself mid-year to accomplish your goals?