Maybe it's just my personality, but I enjoy change.
Even Facebook change.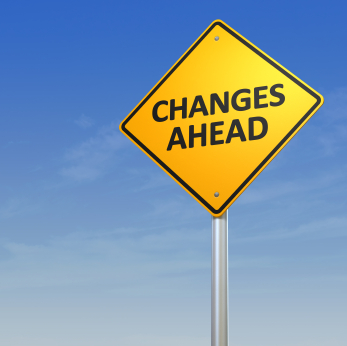 This is probably the fourth iteration of Facebook that I have passed through since I first joined the social media giant. Every single time there has been an explosion of protest. Every single time it takes about two weeks for people settle in, learn the changes, and completely forget what they were complaining about.
The thing that really surprises me about the current outcry is the people who are crying the loudest. It seems to me that the most vocal complainers are the ones typically associated with pushing for change in other areas of life: young people; those in their late teens to late twenties.
It just goes to show that change is difficult for most everyone. If you take someone out of his comfort zone, if you mess with her status quo, if you make an alteration in what he expects, well…then you can expect to hear about it. You may even lose a fan, customer, or church member.
Change must be crafted carefully and gently by those making the change. But I believe that those on the receiving end of change have the opportunity to respond and react in ways other than crying, whining, or complaining about it.
When my new Facebook screen popped up, I embraced the change and took five steps. These five steps can help in the face of any kind of change:
Accept it as a challenge. I saw the new lists, groups, and sidebars, and started exploring. I did a bit of research on the internet. I wasn't going to let Facebook defeat me. I was going to accept the challenge, overcome the obstacles, and conquer that which I feared.
Learn from it. The new Facebook provided me the opportunity to learn and discover things that could help me navigate my way around the change. It helped broaden my perspective and open my mind to new possibilities and ideas with this wonderful tool for communication.
Discover the benefits. I learned that with the new Facebook there is an emphasis on pictures (which I really like; who doesn't enjoy looking at pictures?), a new way to group people so that I can more closely follow certain groups of friends, family, or acquaintances, and an up-to-the-moment "ticker" of what my friends, family, and acquaintances are doing. It's cool stuff that adds a whole new facet to this tool.
Help others. When there is change there is always someone who will need help getting along with that change. One of the first things I did was share a link on my "wall" that provided information about some of the new Facebook features. People appreciated it. One person even commented that she wished Facebook itself would have provided such a learning tool.
Be prepared for more change. On the heels of rolling out the new Facebook format, its founder (Mark Zuckerberg) announced that there will be another new feature rolled out shortly. It's called the "timeline." It's a complete revamp of the profile page, and will allow people the opportunity to create a personal online history with words, pictures, and videos. The possibilities are incredible. But, of course, people are already complaining about this coming change.
Following these five steps presents a whole new, positive way to receive and embrace change. The next time you face major change in your life, I dare you to try it.
What's your best tool for dealing with change?