George W. Bush was recently in Milwaukee to speak at a fundraiser for Teen Challenge, a Christian non-profit organization that helps addicted teens reform and recover. The Bradley Foundation asked me to be their guest for the evening, and I was able to go.  I had heard George Bush in person once before. When he was President he spoke at the graduation ceremonies at Concordia University — Wisconsin, where I am an adjunct professor of Theology.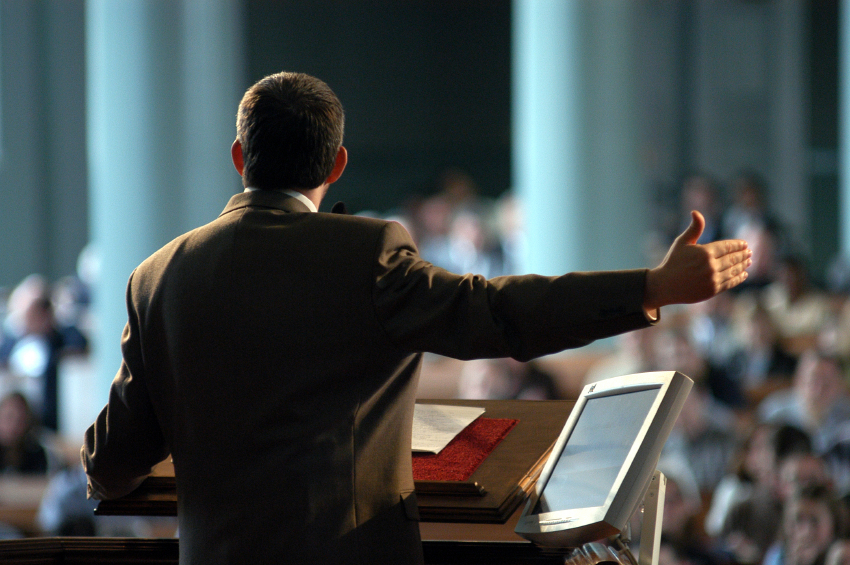 I remember President Bush being a reasonbly good speaker. But the speech that I heard recently was a masterful lesson in public speaking. It's my belief that everyone should feel comfortable speaking in front of other people. It's a life skill that is needed these days in a great many professions. It's a life skill that will bring advantages to those who perfect it. It's a life skill that could mean advancement, promotion, or financial advantage. It's also a life skill that can be used in service to others (I happen to be in a profession that uses public speaking in just that way).
I believe that public speaking is so important that I make it a required part of every college class that I teach. Sometimes students complain, but when they hear the rationale, they seem much less reluctant to give it a try. Besides, everyone else in the class has to as well.
I wish all of my students, past and present, could have been in the audience to hear President Bush speak. They may or may not have agreed with his politics, but they would most certainly have learned these things about public speaking:
Humor: President Bush began his speech with a very humorous story, and interspersed humor throughout. Most of the humor was self-depricating; he knew all the things the media and critics have said of him over the years, and he was able to joke about it. Humor put everyone at ease.
Humanity: President Bush knew his audience. One of the first stories he told was about his own addiction to alcohol. He told the story of the detrimental ways in which alcohol abuse impacted his life. Though he was once President of the United States, he also showed that he is a human being. Showing that you are human is a great way to win an audience.
Pathos: Stories always draw people in…especially stories that create empathy in people, or stories with which people can identify. President Bush told the story of a trip he made to Africa where he and Laura went to an orphanage filled with children who had lost their parents to AIDS. He was dumbfounded. He didn't know what to say to the children that had gathered there to see him. All he could think to say was: "God is good." To his astonishment all of the children answered in unison: "All the time." He couldn't believe that these children to whom the worst of the worst had happened, could make such a statement of faith. As President Bush told the story, the audience was silent with rapt attention.
Pictures: By pictures I don't mean visual aids; I mean painting pictures with words. In fact, President Bush described paintings in his office and why each of them brought meaning to his life and to his presidency. It was a technique that helped people remember important parts of the speech. Because President Bush used that technique I still remember the most important points of his message.
Principle: Abraham Lincoln was President Bush's favorite president (other than his father!). President Bush said that he appreciated President Lincoln because he was a man who stood on principle: "All men are created equal." And he acted on that principle. It's also an important aspect of public speaking. An audience can easily tell whether or not a speaker is sincere. Stand on principle and speak on principle and you will be a well-respected speaker.
Risk: Taking a risk in a speech is never easy, but well-thought-out and well-calculated risks can truly win an audience. President Bush said in his speech that it is a great risk to run for President: "If you lose, people say, 'What a pathetic candidate!' If you win, people say, 'What a pathetic president!" That's both risk and humor.
What pointers do you have for public speaking? I'd love to hear them, because I'm constantly striving to improve my skills.