Have you ever anticipated something only to find that it was completely different from what you expected?
The pictures on the web site of the vacation home were taken at night, lit like a Christmas tree, from across the lake. When you drove up, it looked completely different.
The conference registration promised a mountaintop experience. Your idea of a mountaintop and theirs ended up being completely different.
The reviews of a restaurant  led you to think it would be a completely mediocre experience. To you it became one of the best places you had ever been.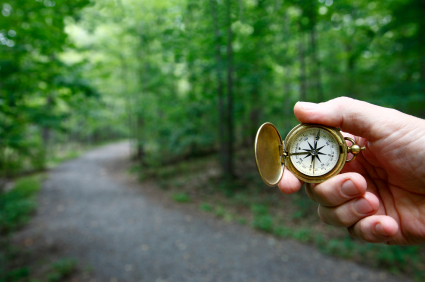 For months I had been thinking, dreaming, envisioning, and contemplating what life would be like beginning a new ministry in a new place. I had certain pictures of the place, the people, and my own activities and attitudes. I had a very complete picture in my mind.
Now that I am here and I have actually settled in, things are different from what I expected. Not at all worse, or even better. Just different. I am finding that I have to manage my expectations and keep at the forefront of my mind the goals and dreams that I had when I rolled into town.
To do that, I am making sure to these three things:
Following a written plan. Before I rolled into town I wrote a 100 day plan that would be my guide through my first few months. I make sure to consult it daily and see to it that I live up to my own expectations.
Listening and learning from the people who have been living the reality I have now entered. I am putting together listening sessions in my new congregation so that I can learn the thoughts, dreams, hopes, and ministry goals of the people who have a vested interest in Ascension Lutheran Church and its ministry. Their thoughts both ground me and give me a launching point to move forward in an intentional way.
Adjusting my expectations to meet reality. A fun part of managing prior expectations is looking at the places where they meet with reality, and adjusting accordingly. It's a fun exercise that brings lofty ideas down to the plane of "rubber-meets-the-road" ministry. It actually gives everyday work direction and impetus to bring some of those loft hopes, dreams, and goals to fruition.
If you're trying to manage expectations: 
Write down your plan.
Listen and Learn.
Adjust expectations.
Your expectations may even be greater than the ones you initially envisioned.
How do you manage expectations?